Lime Stuff supplied:
Secil NHL2 and
Earthborn Silicate Paint (White).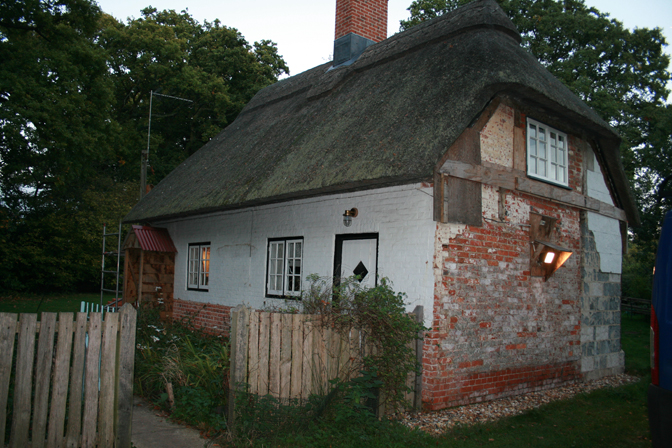 Over the years the timber framed gable end of this cottage had been replaced with poor brickwork, block and cement mortar and very little of the timber frame remained.  Specialist in repairing timber frame buildings, Bob Hall removed the inappropriate materials and reinstated that timber frame.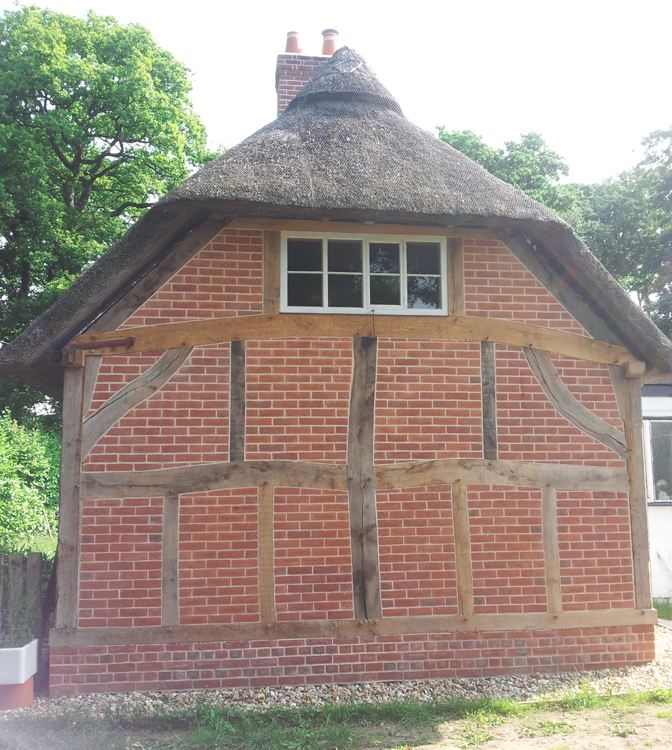 Lime Stuff supplied our BLENDED SAND (CHALK WHITE) and SECIL NHL2 for bedding the new handmade bricks in the panels.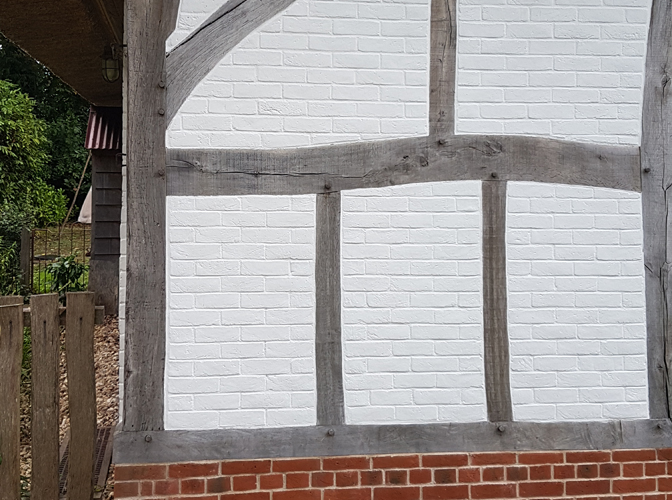 Once fully cured the panels were painted with EARTHBORN SILICATE PAINT IN WHITE. Internally THERMAFLEECE ULTRAWOOL was used to maximise the insulation.