Work carried out in Homanton, by Nick Buxcey of Paint and Lime.
Lime Stuff supplied:
Medium Stuff, and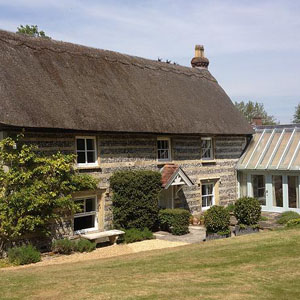 The sitting room wall had blown and was in serious need of repair. When the wallpaper was removed part of the wall collapsed and needed rebuilding. Using lime mortar and flint the wall to the right of the chimney was rebuilt over a period of time. The wall was then replastered in lime and allowed to dry.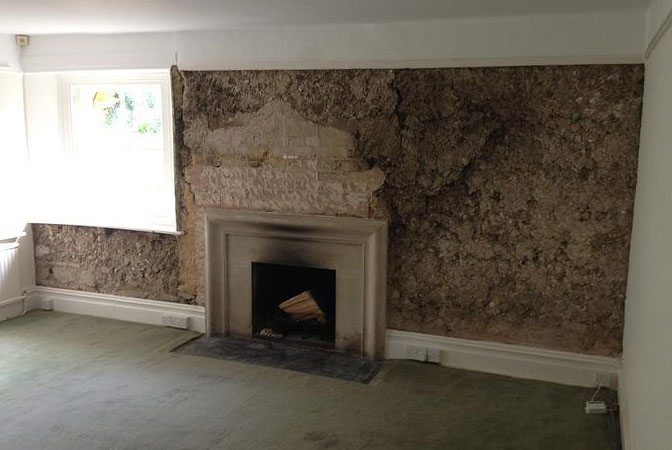 This shot shows the damage to the internal wall which had suffered a partial collaspe.  The crack next to the chimney was nearly 8 inches deep and was repaired using our lime plaster over a period of a few days, allowing it to dry out.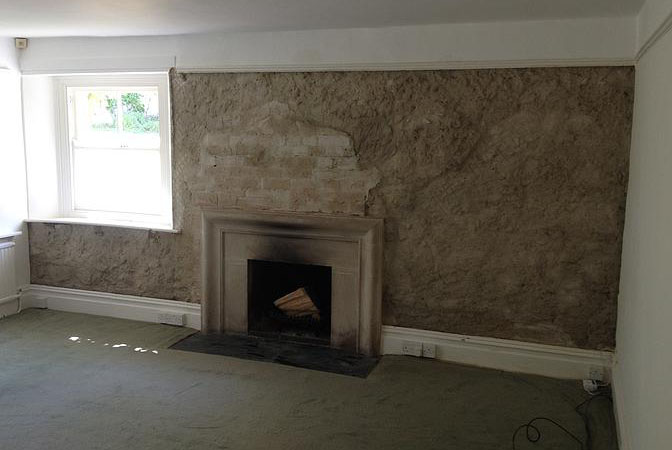 After the repairs, a mixture of lime SECIL (NHL2) and WAREHAM WASHED SAND was applied to help to stabilise the loose cob.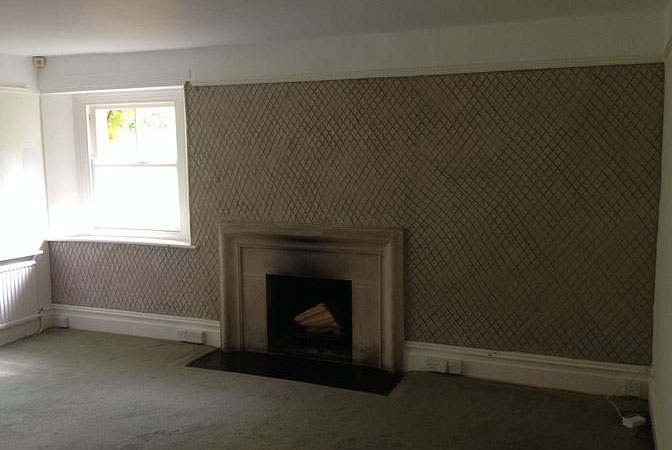 A haired coat of COARSE STUFF was plastered to the wall, smoothing out the undulating parts of the wall.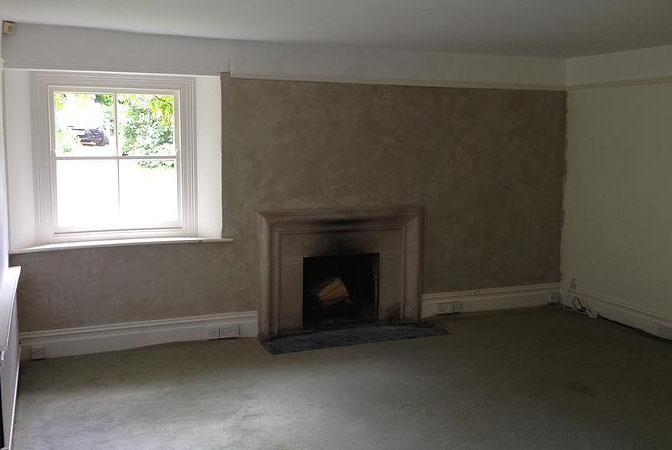 A final coat of our FINE STUFF was applied and finished with a WOODEN CROSSGRAINED FLOAT.