Brian Franklin is a conservation builder who specialises in the repair of cobb walls, brick, flint and stone.  www.brianfranklin.co.uk
Lime Stuff supplied:
Earthborn Silicate Paint.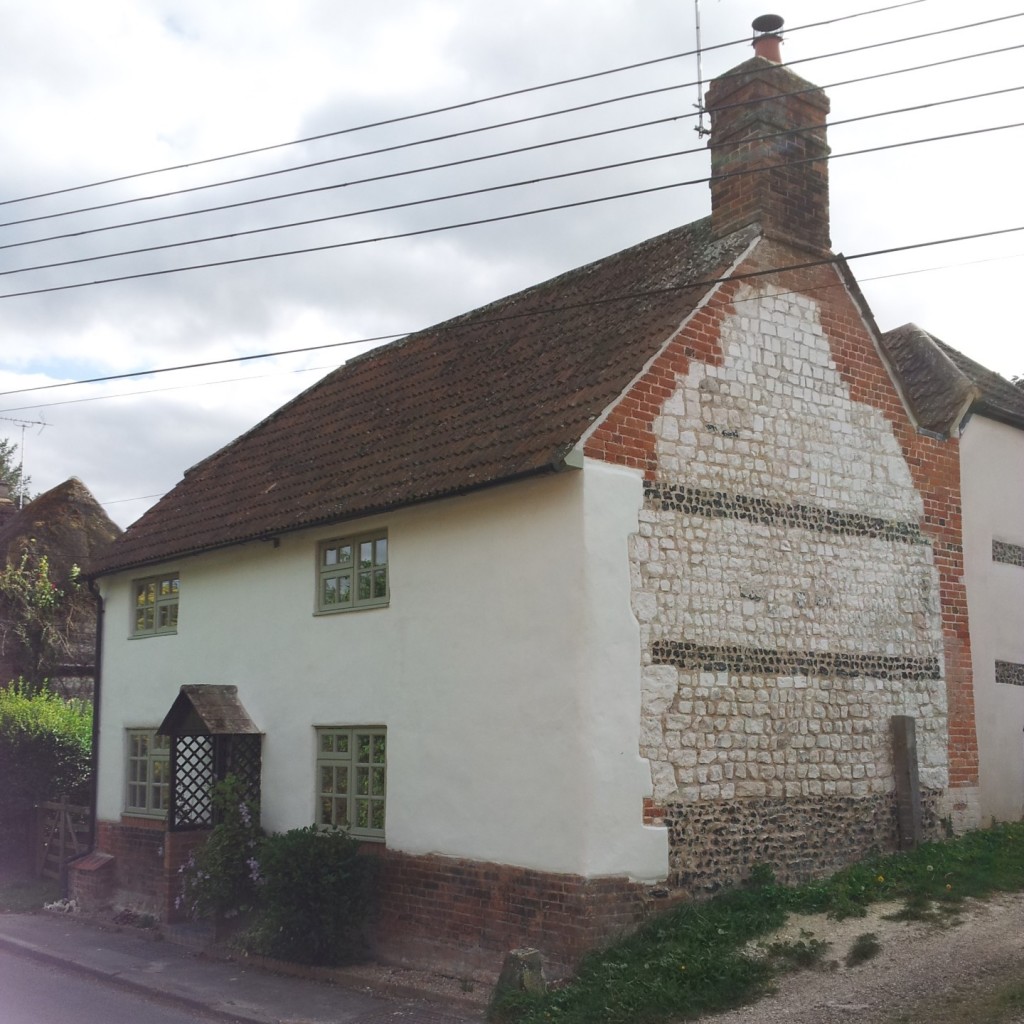 The cottage is a mix of build of materials. The front elevation is chalk cobb on a brick plinth. The side elevation is predominantly chalk block on a coursed flint with two flint bands. Brick was used again at the top of the gable end where it meets the roof and where it abuts the rear extension.
The cottage had a range of problems. It had been rendered in a cement render, painted in a impervious masonry paint and the gable end was failing and bowing out considerably (see photo opposite).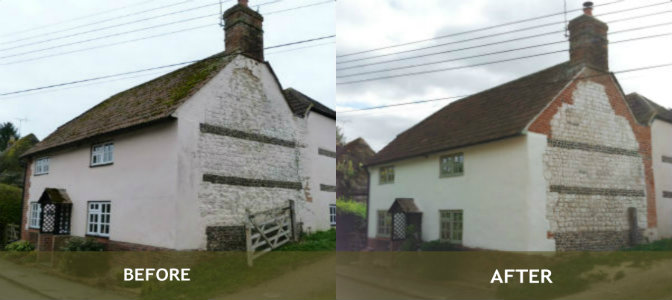 The cement render on the cobb was removed and replaced with a lime render using SECIL NHL2. It is perfect for using on soft backgrounds especially chalk cobb. The inappropriate hard edges of the cement render have been replaced with naturally rounded edges and the line of the render has been finished feathered into the gable wall.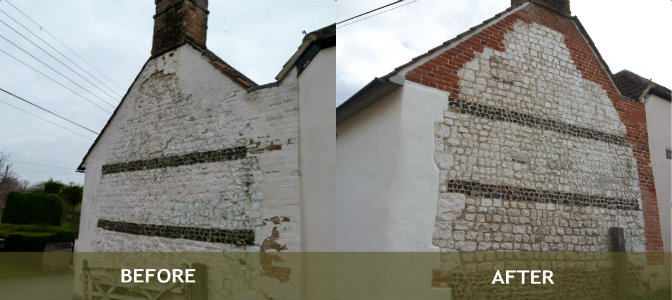 Before and after photos showing the gable end. Brian rebuilt the chalk block and flint using a lime mortar made with newbury grit sand and WAREHAM WASHED SAND blended with other sands to match the existing mortar perfectly. On the brickwork he applied 2 coats of SILICATE PRIMER to give some weather resistance but without affecting the breathability or appearance.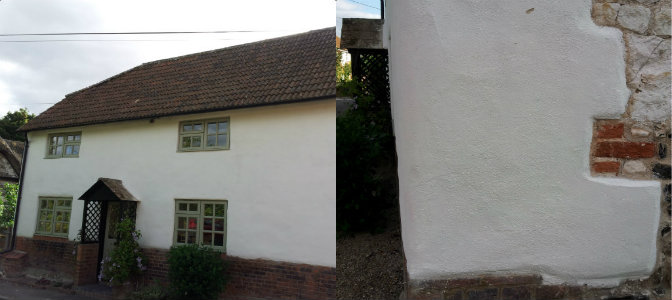 The finished cottage painted with EARTHBORN SILICATE PAINT in Pebble colour.