This cottage is in the village of Redlynch near Salisbury.
Lime Stuff supplied:
MEDIUM HAIRED STUFF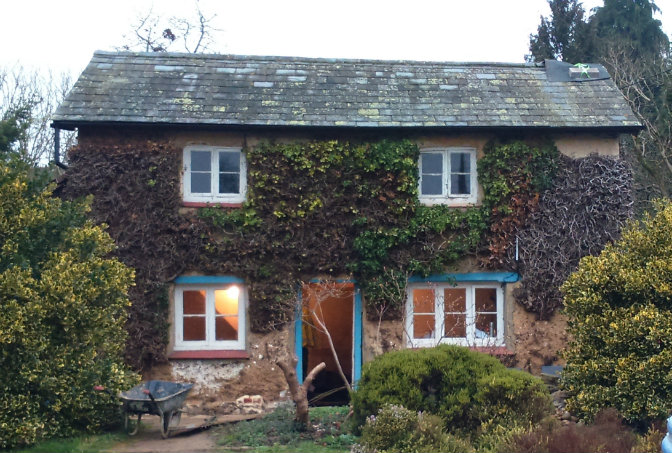 This cob cottage was almost totally covered in ivy. Once the ivy was removed the cob behind was surprisingly found to be in excellent condition.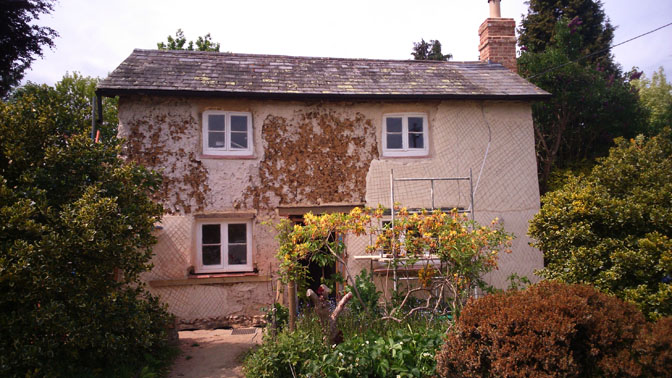 The cottage was rendered using COARSE OATMEAL SAND, SECIL NATURAL HYDRUALIC LIME NHL2 with hair for the base .
The chimney was rebuilt using LIMETEC TRADITIONAL LONDON lime mortar (no longer available). The same material was used for the repointing of the flint plinth.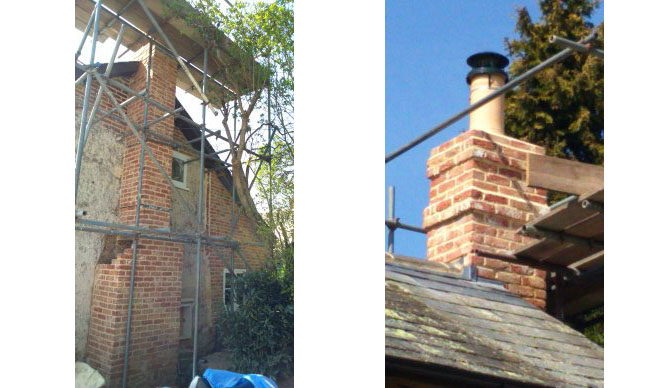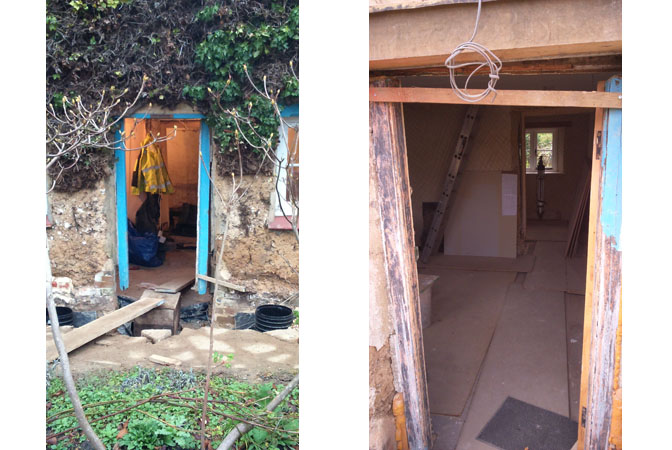 A top coat of lime render was made with SECIL NATURAL LIME NHL2 and MEDIUM OATMEAL BLENDED SAND. It was left unpainted as the customer liked the natural colour of the render.
Internally HAIRED MEDIUM STUFF was used for the base coat followed by FINE STUFF. Earthborn's CLAYPAINT in Marbles was used throughout the cottage.