Salisbury Cathedral recently completed the largest replastering work of any European cathedral cloisters in recent years. Lime Stuff were chosen to supply materials for the replastering of the north range of the cloisters.
Lime Stuff supplied
- LIME PUTTY (over 9 tonnes)
- LIMEWASH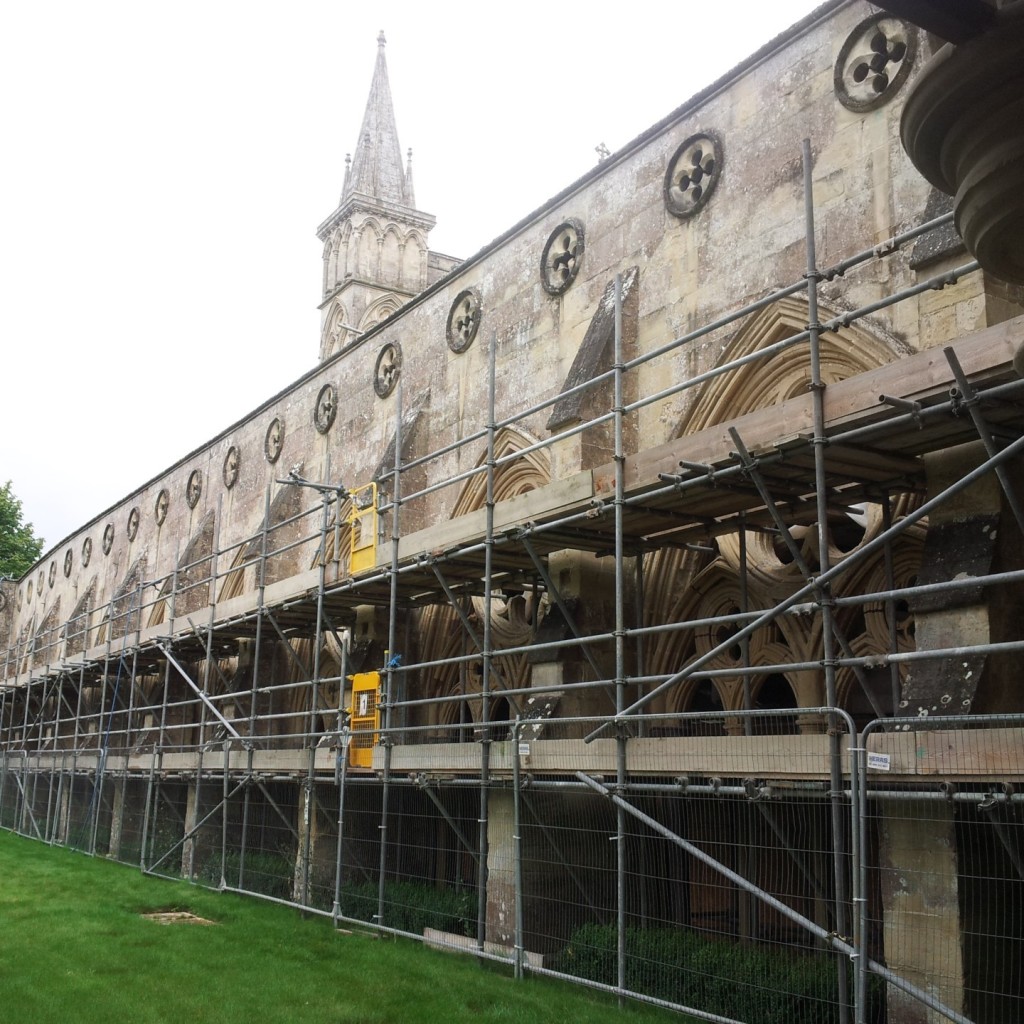 The last time the ceilings were plastered was in the 1850's and this was now failing and needed to be replaced. In some areas the plaster is up to 4 inches thick and has to be replaced in several layers.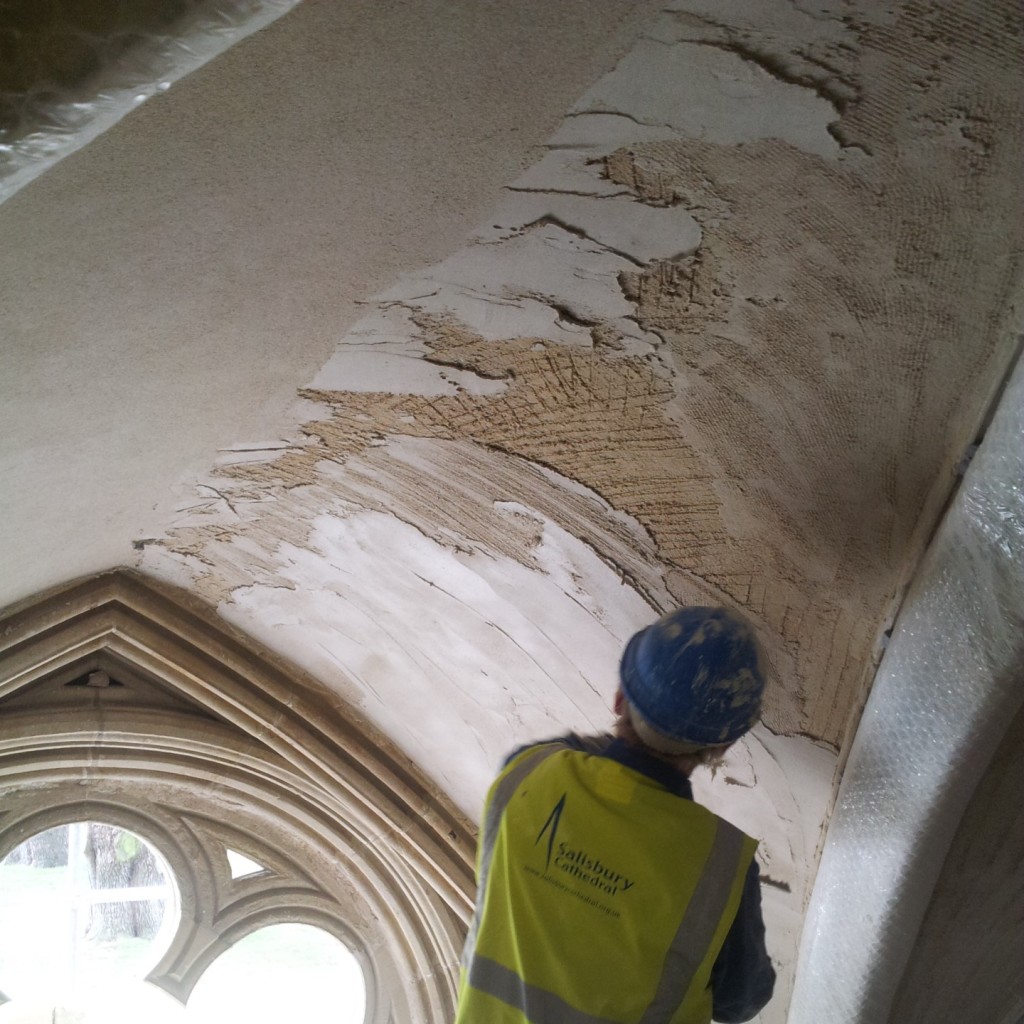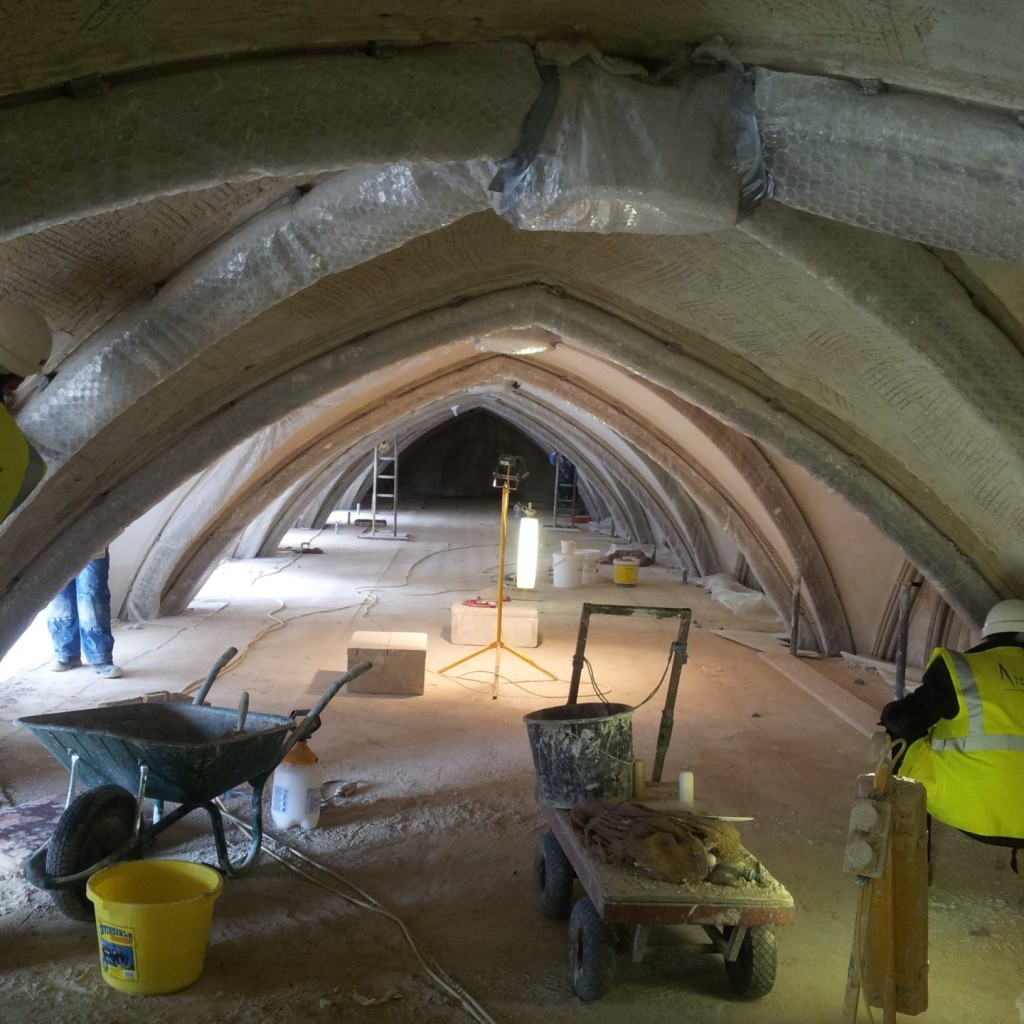 The job of repairing and conserving the vaulted ceiling of the North Cloister involved removing defective plaster and re plastering using our traditional lime putty in several layers. Work on repairing the vaulting to the cloisters began back in 1996. Usually up to only 3 bays were completed each year, with the old failing plaster removed and replaced with a new lime work.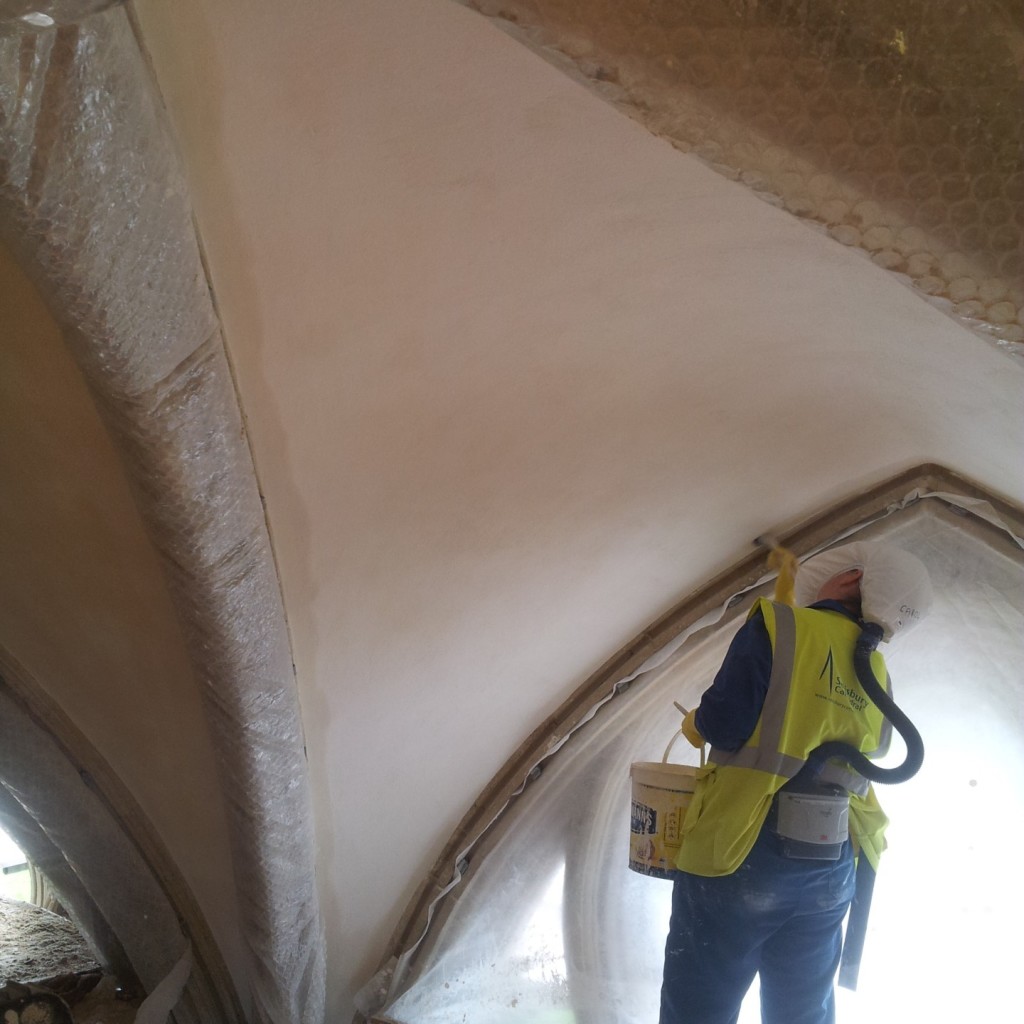 This year however it was decided to complete all the remaining 13 sections in preparation for the 2015 800th anniversary of the Magna Carta. Work started in July and was completed mid-November in time for advent. Lime Stuff produced and supplied over 9 tonnes of LIME PUTTY. Due to the limited space this was delivered in over 220 tubs which when mixed with the sand meant that over 40 tonnes of plaster has been used in the replastering works.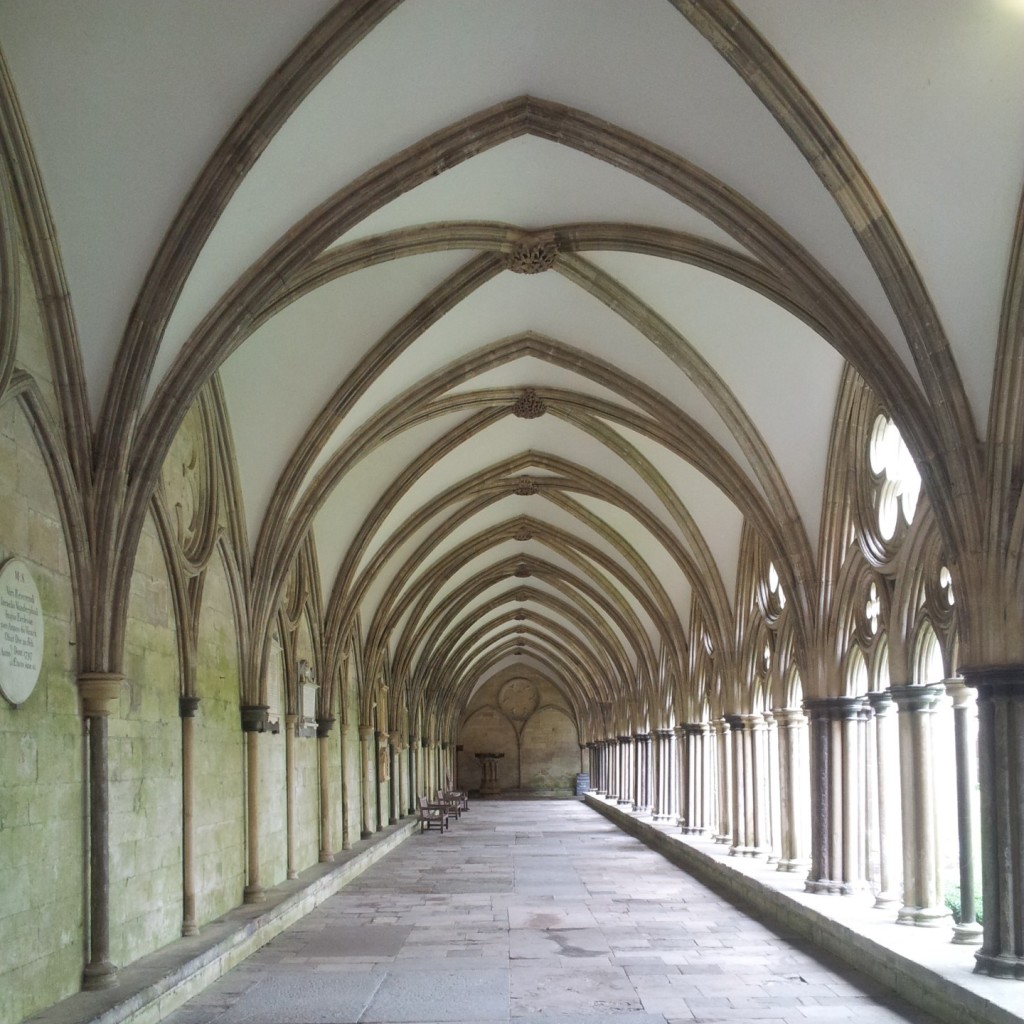 For the decorative coating a LIMEWASH was prepared with the lime putty to a specification using various pigments and applied in up to six coats.