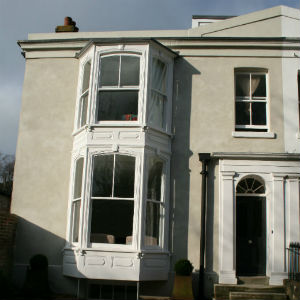 Completed by Ross Construction Management of Andover to an exacting standard. Lime Stuff supplied a wide range of breathable solutions for internal and external applications including:-
- PRE-MIXED FINE STUFF
- SILICATE PRIMER & SILICATE PAINT
- EARTHBORN CLAYPAINT
- WAREHAM WASHED SAND
- NEWBURY GRIT SAND
- FLINT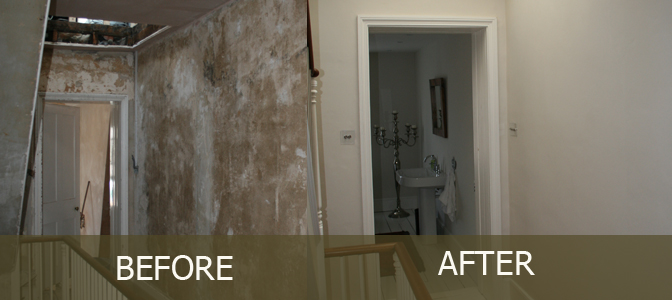 Our premixed FINE STUFF finishing plaster was used throughout either onto new HYDRAULIC LIME based backing coats or to smooth out existing lime plaster. It provides an excellent smooth finish or as here can be lightly sponged to create the slightly textured feel the owner required.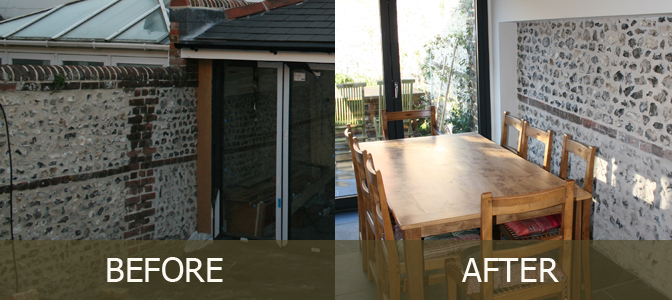 EARTHBORN SILICATE PRIMER is mainly used as a primer for EARTHBORN SILICATE PAINT. However the primer has a useful alternative use as shown here. It can be used to stabilise any mineral surface that is very absorbent or loose and powdery leaving no sheen. Being water based and VOC free, it allows walls to breathe. Here it was used to stop any mortar dust coming from what was once an external flint wall.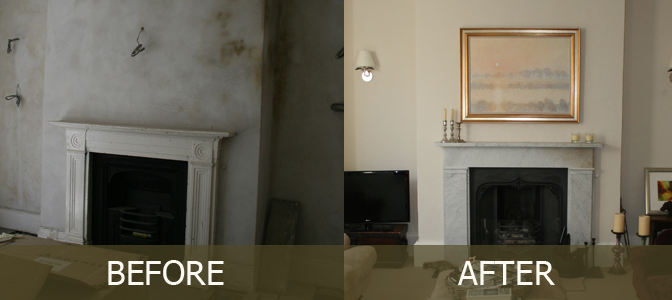 EARTHBORN CLAYPAINT in 'Marbles' was used throughout. An exciting alternative to emulsion claypaint has the benefit of being completely free of VOCs and highly breathable. It is easy to apply, giving an even ultra matt finish and has great coverage.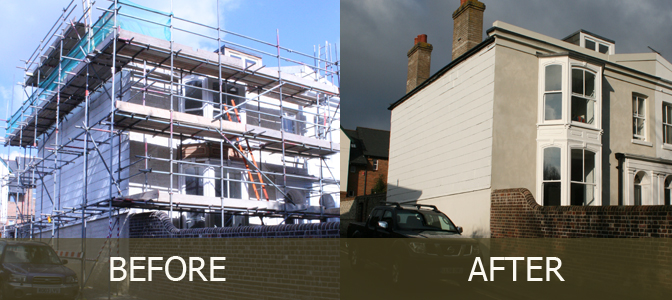 This SINGLETON BIRCH natural hydraulic lime was used with SHARP WASHED SAND for the external render.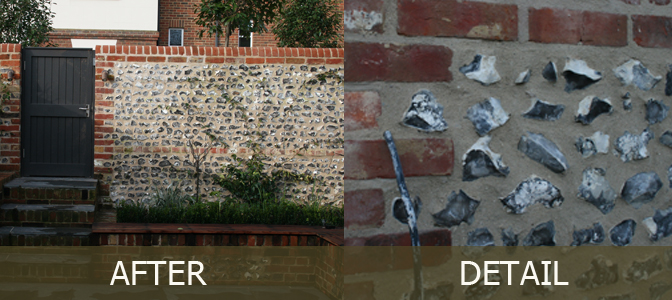 Lime Stuff supplied local FLINT, sand and Singleton Birch hydraulic lime to rebuild and extend the garden wall. A NEWBURY GRIT SAND was used to match the white colour of the exising mortar whilst also having the same coarse, gritty texture.