Heritage Projects from Bath were contracted to repair and re render this chalk cob garden wall.
Lime Stuff supplied:-
 Chalk Cob Bricks and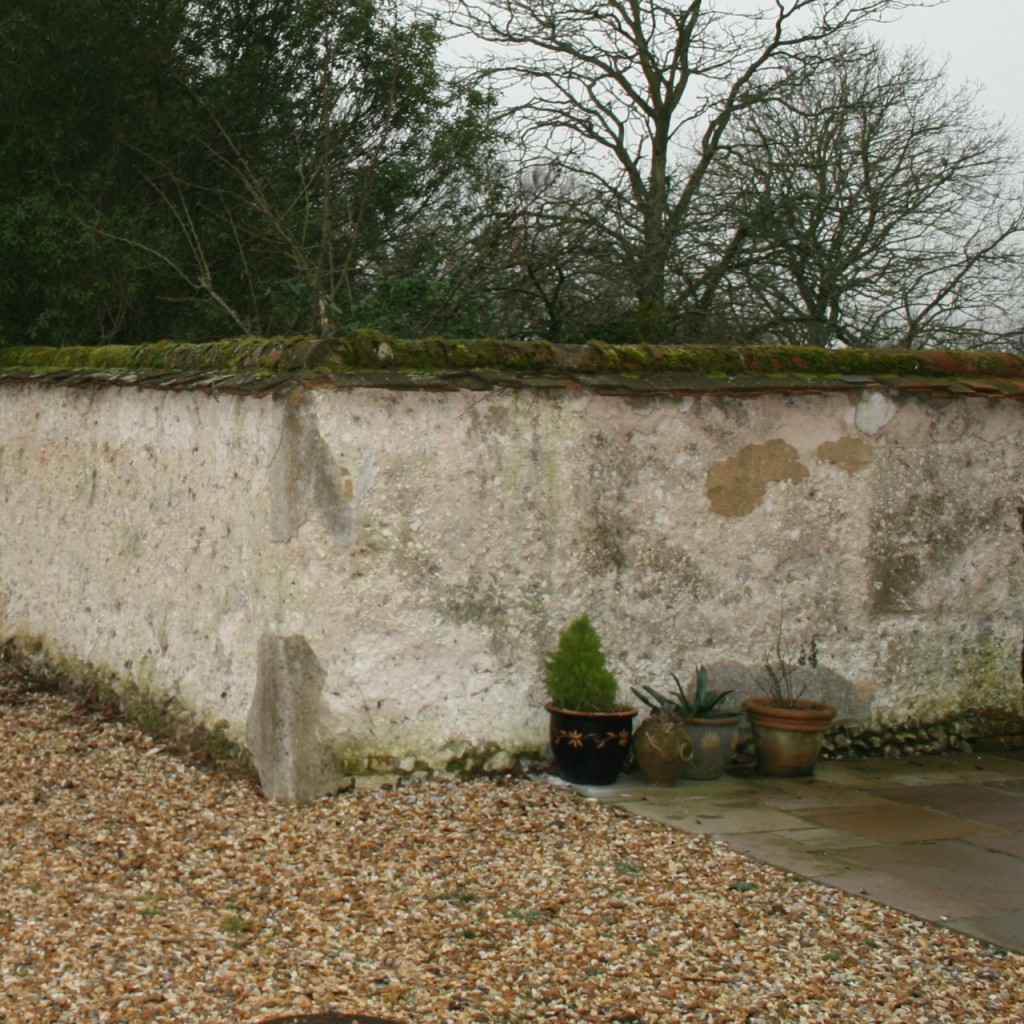 Being from outside the area Heritage Projects were not used to the chalk cobb specific to the Wessex area and contacted us to supply all materials required. After a site inspection our Cob Wall Render system was specified.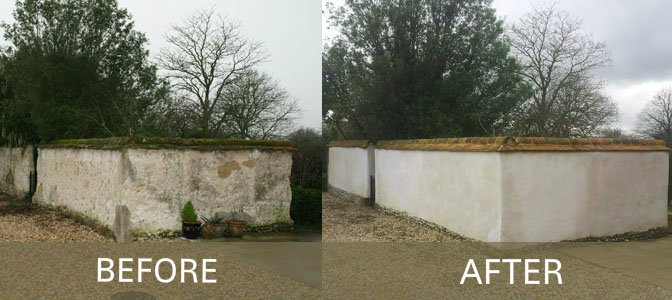 After removal of the coping tiles the whole wall received a splatter coat of a weak dilution of SINGLETON BIRCH NHL2 and sand. This helps to consolidate the wall to retain as much of the original material. 
Due to the severe deterioration of some parts of the wall three methods were used to repair the wall before rendering.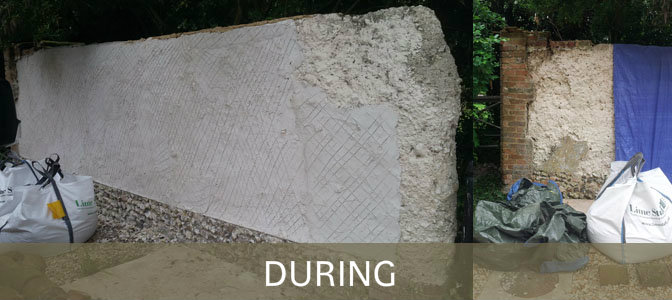 1 Some areas on the faces of the wall required dubbing out with the COB RENDER BASE COAT to help level out the wall.
2. A common problem with cob walls is the weathering back of the cob just above the plinth. The traditional method of inserting hazel spars into the existing cob was used. Reconstituted cob was then thrown onto the hazel spars which act as a key and bind the cob.
3. Over 50 CHALK COB BRICKS were used to rebuild areas that had worn away - mainly on the corners and where the gate was attached
The COB RENDER BASE COAT of haired chalk lime putty with a blend of coarse sands and chalk was initially applied. This was then scratched and allowed to set before the COB RENDER TOP COAT was applied and rubbed up to leave a rough open texture.
The coping tiles were pointed up with SINGLETON BIRCH NHL3.5 and our BLENDED MEDIUM CHALK WHITE SAND. The same lime but a grittier sand (BLENDED COARSE CHALK WHITE SAND) was required for repointing the flint plinth.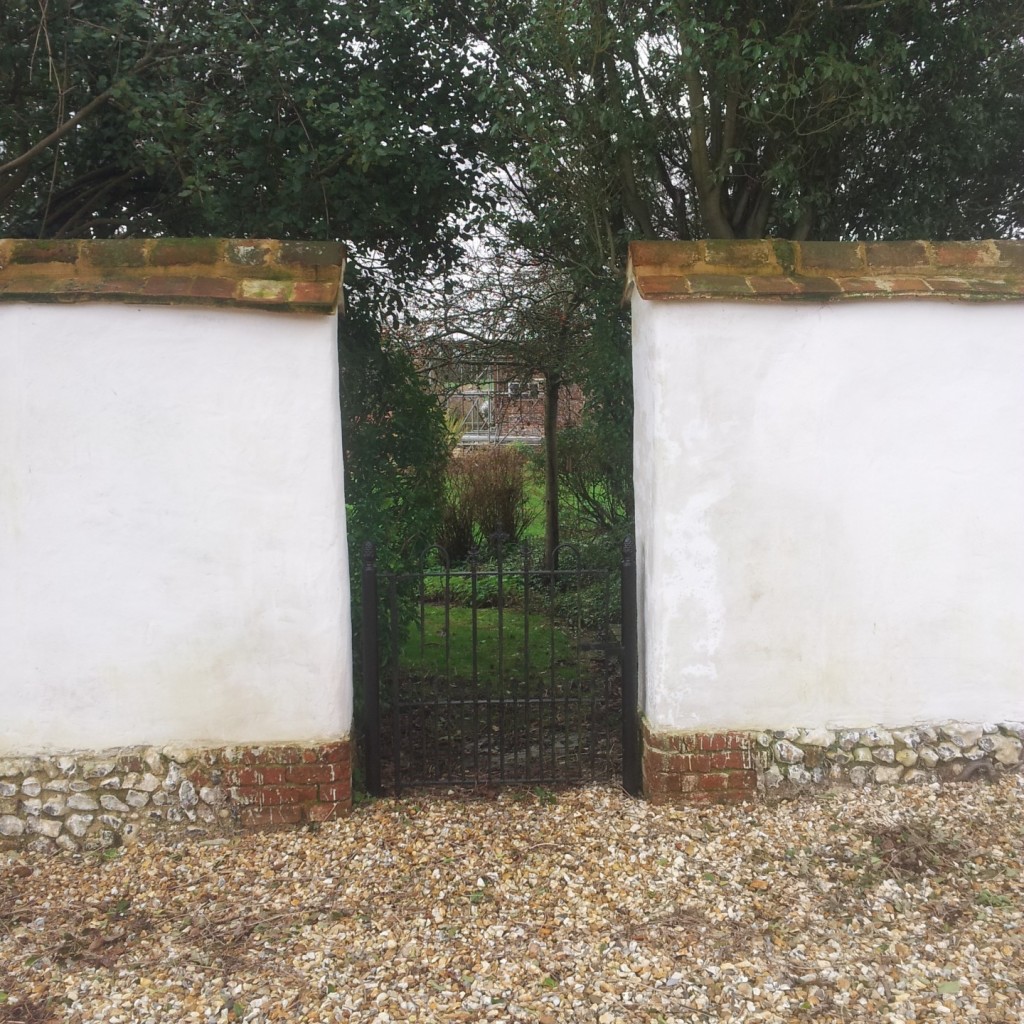 After all the repairs 5 coats of our OFF-WHITE LIMEWASH was applied.